An Arizona networking and educational organization devoted to
helping those working with children and adolescents connect and stay informed

Welcome to our Website
The Children's Services Network (CSN) was formed to create an opportunity for all of us working with children, teens and families to connect with others who provide mental health services. Founded in 2007, CSN is a non-profit affiliate of the Arizona Psychological Association. Member benefits include: a profile on our online directory, a hard copy of the directory for office use, four dinner meetings a year with a presentation on a child/mental health related topic and four CE credits a year. The presentations are streamed live and then recorded for members to watch on our website. Our website and online directory for children's services encompasses numerous specialties and disciplines, including child psychologists, play therapist, neuropsychologists, custody evaluators, therapists, speech and language pathologists, occupational and physical therapists, psychiatrists and developmental pediatricians, family attorneys, educators, advocates, organizations that serve children and others. This directory is for use by professionals as well as by families who seek services. We believe in working together to provide the best care; it truly does take a village to work with children.
Members of the The Children's Services Network of Arizona serve the state of Arizona. We currently have members located in Scottsdale, Phoenix, Peoria, Chandler, Mesa, Cave Creek, Gilbert and Payson and are looking forward to expanding into other cities and area, in order to provide educational and networking opportunities to others working with children.
Members, click here for access to the Members Only section.


Arizona Autism Diagnostic Network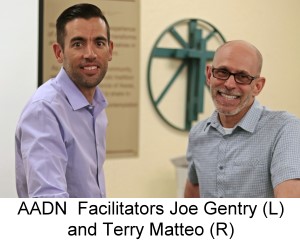 The Arizona Autism Diagnostic Network's (AADN) mission is to provide a resource for professionals, where best practices in the area of Autism diagnostics can be formulated and disseminated among professionals in the community. This goal will be accomplished through the following activities: 1) AADN will apply to become a subsection of the current "Children's Services Network," a non-profit affiliate of the Arizona Psychological Association; 2) AADN will provide opportunities for regular meetings and presentations, where professionals with similar professional backgrounds and interests can network and share information regarding the complexities of the diagnosis and the ever-evolving State eligibility criteria; 3) AADN will provide professionals with further training in diagnostic best practices, such as providing training and consultation on the Autism Diagnostic Observation Schedule-2nd Edition (ADOS-2); 4) AADN will potentially serve as a professional network that can work with local legislators to help increase awareness of psychologists' unique skill set in this area, and potentially change regulations with funding sources that currently limit underserved populations from having access to high quality diagnostic evaluations by psychologists; 5) AADN will serve as a potential referral network of highly trained professionals for parents seeking a thorough diagnostic assessment for Autism.
For more information about the Arizona Autism Diagnostic Network please contact Terry Matteo, PhD or Joseph Gentry.
DISCLAIMER
Children's Services Network information is for your convenience only. The Children's Services Network of Arizona does not support, endorse any information or recommend any provider, treatment, facility, product or firm mentioned on the website. Children's Services Network of Arizona does not control third party websites and is not responsible for their contents. The Children's Services Network of Arizona does not endorse, recommend, or approve any third party website hyperlinked from this Website and shall have no liability to any entity for the content or use of the content available through such hyperlink. Always seek medical, legal or other professional advice as appropriate.